Just Announced!!
One of this years MMF attendees will receive one free Registration to NPF 2020 in Orlando
Join your fellow PCC members for a full day of Industry learning, networking and shopping!
Attendees receive an all day / all access pass to comprehensive educational sessions, an extensive Exhibit Hall, local and national USPS resources, and networking with hundreds in the mailing industry. You don't want to miss this biennial event!
Here is some insight into topics we are working on today. Topics are subject to change so please check back for updates.
Chris Lien - BCC Software
WHY DIRECT MAIL STILL WORKS
The largest living generation, millennials were born and raised in the digital age. However, this does not mean they are "digital addicts, and the impact of "digital fatigue" is very real. Direct mail is proven to work with millennials, and recent studies have shown that 90 percent of millennials surveyed find direct mail trustworthy. Moreover, 92 percent of those surveyed shared that mail influenced their purchasing decision. It's time for savvy marketers to understand mail and millennials, and how to market to this important demographic. In this workshop, you'll learn: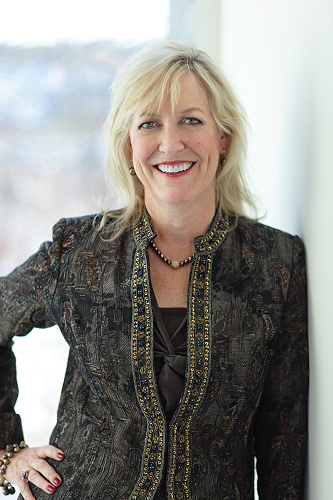 Gayle Teskey - CEO, Membership Corporation of America
Success in Direct Mail
Direct mail continues to be the most replicable, scalable, direct response channel. Hear tips and tricks from a seasoned professional to help you get in the mail more efficiently and effectively.
Anne Skroch and Nancy Garrison - IWCO Direct
A DEEPER DIVE INTO MAIL QUALITY DATA THROUGH INFORMED VISIBILITY
Mail Quality Data (MQD) gives you more information about errors in one central location. With MQD, you have the ability to receive uncapped data for errors and warnings. You can also setup daily, weekly, or monthly Secure FTP feeds to be dropped right into your internal server, and customize how your data is presented in the files. In this session, original members of the MQD pilot program will provide a deep dive into what we've learned after working with the data for nearly two years. We'll review tips for navigating the MQD area in Informed Visibility and discuss how to setup feeds online and download reports using different roles—and explain the differences. We'll also review some of the key data areas in the reports for trouble-shooting MQD errors.
Dale Kraus, VP of Operations, Sequel Response
Leveraging mail as part of cross marketing strategy
Imagine running a seamless campaign where you're always in front of your prospects with a timely touch that encourages them to engage with your brand. And it's proven to significantly boost your response and reduce your acquisition costs. Learn how when operating in harmony, your digital and direct mail channels work a lot better for you and your customers.
Mark Blunt - Creative Services Dirctor, Sempris LLC
Chris Holder - Senior Sales Executive, USPS
Informed Delivery - Program Updates & Promos
In this session, they will discuss the Informed Delivery® roadmap that details updates and planned enhancements to the platform. Additionally, they will review the USPS 2019 Promotion Calendar and how to access this fall's Informed Delivery® promotion
Erick Keskey -
Nicholas Brandt - Business Alliance Specialist HQ, USPS
Informed Delivery Offers powered by Informed Address (IA)
The USPS is launching a pilot to explore how customers and mailers can derive more value from marketing mail by making the experienced more targeted. This concept seeks to provide: Greater Reach, by providing mailers access to Informed Delivery users who are not on their mailing lists. Enhanced User Experience, by allowing customers to explore offers and indicate their preferences for mail content. Secure Prospecting, by connecting mailers to consumers who express interest in their business without sharing address information.
Mark Curry - International Sales Executive, USPS
Tim Schwarzrock - Account Manager, OnTrac International
International Mail 101 & UPU Exit Implications
Tim Schwarzrock from OnTrac International Mail and Mark Curry from USPS will discuss basic information about USPS international mail types and mail service levels available to the mailing community through USPS PQW partners. The discussion will also review some of the major industry changes from the past couple years, including European Union's GDPR legislation, USPS customs paperwork requirements changes, and an update and future outlook on the U.S. withdrawal from the UPU.
Carol Rosengren -Mailing Requirements Clerk, USPS
Business Customer Gateway/Mailer Score Card
Get in the Know! Improve Mail Quality by understanding the Business Customer Gateway® and your Mailer Scorecard. In this session, learn the products and services it houses, as well as some highlights about the Mailer Sorecard and newer features.
Brian Nord - Mailing Standards Specialist, USPS
Mailpiece Design/Ted-C
Basics of letter-sized mailpiece design along with newer developments. Join Brian Nord, Northland District Mailing Standards Specialist, as he discusses folded self-mailers, the TED-C (Trail Edge Die-Cut) and other requirements.
Tony Frolik - Manager Operations Support, USPS
Package Trackology 101
Overview of Package Tracking, presentation will build to updates in expected delivery, merging operations, IT and the future of tracking notifications. Anthony Frolik, acting Manager of Operations Program Support from Northland District and our tracking guru, explains what we can do now and what to expect in the future from our tracking services.